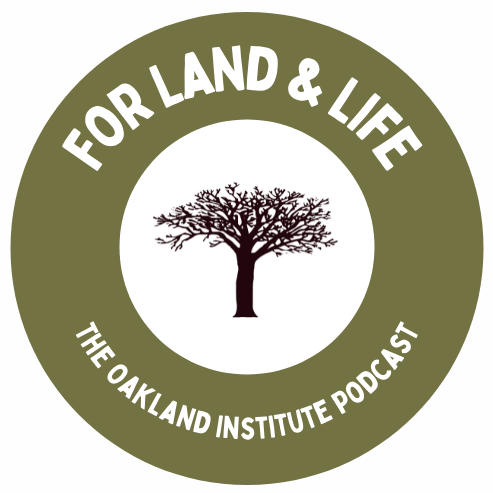 As a leading policy think tank, the Oakland Institute is bringing fresh ideas and bold action to the most pressing social, economic, and environmental issues of our time. In partnership with impacted communities, we research and document threats to land rights, livelihoods, and natural resources, and develop communications and advocacy campaigns to support and elevate these struggles in the international arena.
Episodes
Wednesday Jul 20, 2022
Wednesday Jul 20, 2022
The world is currently in the midst of a food price crisis, with prices of staple foods and agricultural inputs such as fertilizers and pesticides skyrocketing on global markets. As usual, the most vulnerable are being hit the hardest by these rising prices.
The good news is that more and more farmers are breaking free from the reliance on expensive and polluting pesticides and fertilizers to feed themselves and their communities.
In Malawi, Luwayo and Grace Biswick run the Permaculture Paradise Institute. By using agroecological practices, they have transformed their land to produce an abundant diversity of crops year-round. They have also made their livelihoods resilient to climate shocks and market volatility, while saving on agricultural inputs.
Hear their story and how they are helping scale up agroecology in a country in urgent need of a new path forward on the latest episode of For Land & Life – The Oakland Institute Podcast.
To learn more see:
https://www.facebook.com/permaculturetraining/