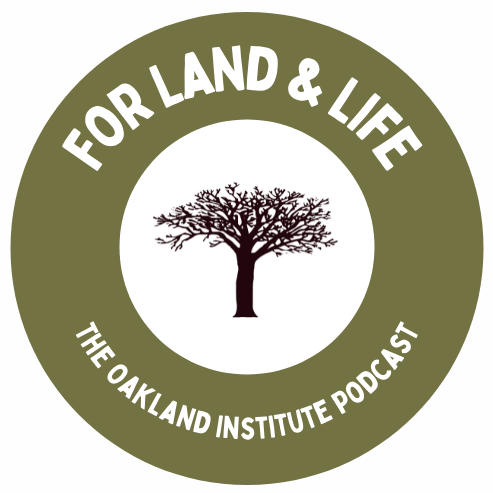 As a leading policy think tank, the Oakland Institute is bringing fresh ideas and bold action to the most pressing social, economic, and environmental issues of our time. In partnership with impacted communities, we research and document threats to land rights, livelihoods, and natural resources, and develop communications and advocacy campaigns to support and elevate these struggles in the international arena.
Episodes
Monday Dec 06, 2021
Monday Dec 06, 2021
If you've participated in any mobilizations over the past decade, chances are you've seen the work of today's guest, Oakland Institute Senior Fellow David Solnit.
A climate justice, global justice, anti-war, arts, and direct action organizer, David is also an author, a puppeteer, and a trainer. He was a key organizer in the shutdowns of the WTO in Seattle in 1999 and in San Francisco the day after Iraq was invaded in 2003. Today is he deeply involved in climate action protests. 
In this episode, David reflects on decades spent on the front lines of some of the most important mobilizations and shares his thoughts on the role art can play in resistance movements.
To see David's work firsthand and stay up to date on his current organizing see: https://www.facebook.com/david.solnit