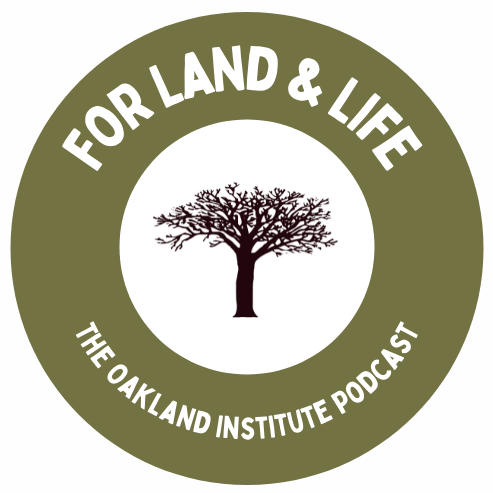 As a leading policy think tank, the Oakland Institute is bringing fresh ideas and bold action to the most pressing social, economic, and environmental issues of our time. In partnership with impacted communities, we research and document threats to land rights, livelihoods, and natural resources, and develop communications and advocacy campaigns to support and elevate these struggles in the international arena.
Episodes
Thursday Mar 03, 2022
Thursday Mar 03, 2022
This episode explores the devastating impact privatized, neocolonial wildlife conservation and safari tourism have had on Indigenous pastoral communities, specifically in Northern Kenya. 
Since its founding in 2004, the Northern Rangelands Trust (NRT) has set up 43 "community" conservancies on over 42,000 square kilometers of land in Northern and Coastal Kenya – nearly 8 percent of the country's total land area. Although terms like "participatory," "community driven," and "local empowerment" are extensively used by NRT, this episode amplifies the voices of pastoralist communities who have been dispossessed of their ancestral lands, through corruption, cooptation, and sometimes through intimidation and violence, to create wildlife conservancies for conservation dollars. Guests include:
Anuradha Mittal, Oakland Institute Executive Director and author of the Stealth Game report
Abdinoor Dima Jillo, member of the Borana Council of Elders in Isiolo County, Kenya
Isaiah Biwott, community member Tugen community, Baringo County, Kenya
Violet Matiru, Executive Director, Millennium Community Development Initiatives, Kenya
Host: Andy Currier
Report available: https://www.oaklandinstitute.org/stealth-game-community-conservancies-devastate-northern-kenya