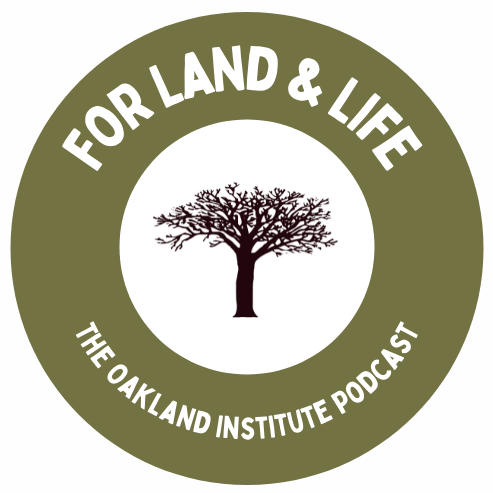 As a leading policy think tank, the Oakland Institute is bringing fresh ideas and bold action to the most pressing social, economic, and environmental issues of our time. In partnership with impacted communities, we research and document threats to land rights, livelihoods, and natural resources, and develop communications and advocacy campaigns to support and elevate these struggles in the international arena.
Episodes
Wednesday Mar 01, 2023
Wednesday Mar 01, 2023
Summit Carbon Solutions intends to build the world's largest carbon capture and storage pipeline across the Midwestern US, despite fierce and sustained citizen opposition.
While media coverage so far has focused on the opposition white landowners in the path of the proposed route have to the pipelines – this project represents the latest instance of environmental racism as Indigenous, Black, Brown and Migrant communities will face some of the greatest risks if this project goes through.
Today's episode features several leading activists fighting against this and other proposed carbon pipelines in Iowa – Sikowis Christine Nobiss, Founder & Executive Director of Great Plains Action Society (GPAS), Mahmud Fitil, Frontlines Action Director GPAS ; Jaylen Cavil Advocacy Director for the Des Moines Black Liberation Movement; Alejandro Murgia-Ortiz Community Organizer with Iowa Migrant Movement for Justice.
The full report is available at: https://www.oaklandinstitute.org/midwest-carbon-express-summit-carbon-solutions